JFK Communications understands the rigorous global regulatory environments life science companies must operate under. The partnership between commercial sponsors and regulatory authorities result in naturally occurring milestones.
JFK Communications is very familiar with these regulatory milestones and helps its life science clients calendarize and maximize the opportunities and minimize the threats created by these milestones.
We offer expert advice regarding key regulatory events, such as:
IND applications/acceptance
Acceptance of clinical trials; clinical trial launches; patient recruitment
Filing products with local/national regulatory agencies (NDA, aNDA, OTC, BLA, 510K, PMA, etc)
Acceptance of filing
Withdrawal of filing
FDA advisory committees
Regulatory clearances
Expanded access/compassionate use
Named patient programs
Compliance violations
Data communications; publication support
Clinical Trial Support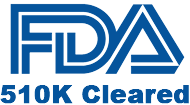 Ready to tell your story ?